Summer Update
August 14, 2018
As children across both Kansas and Missouri head back to school, we wanted to take a minute to give you a quick update on how we spent our summer.
Bouncing Forward
More than 150 Business leaders and education advocates convened in Kansas City in early June for the 
Age of Agility
 Summit presented by 
America Succeeds
. 
Dr. Greg Washington
 from the University of California at Irvine explained how we can embrace technology to propel learning, our workforce panelists discussed job transformation and our education leaders shared how business partnerships bring innovation to the classroom. 
If you missed the event, contact us for a one-on-one debrief session. Also, click 
here
 to read the Age of Agility report.
Kicking Off
Early childhood advocates convened last week in Jefferson City to learn more about the formation and implementation of the 
Early Childhood Quality Assurance Report
. As we mentioned in previous updates, Aligned worked to secure funding and extend the sunset on this voluntary pilot program that will outline quality standards and improvement goals for early care and education.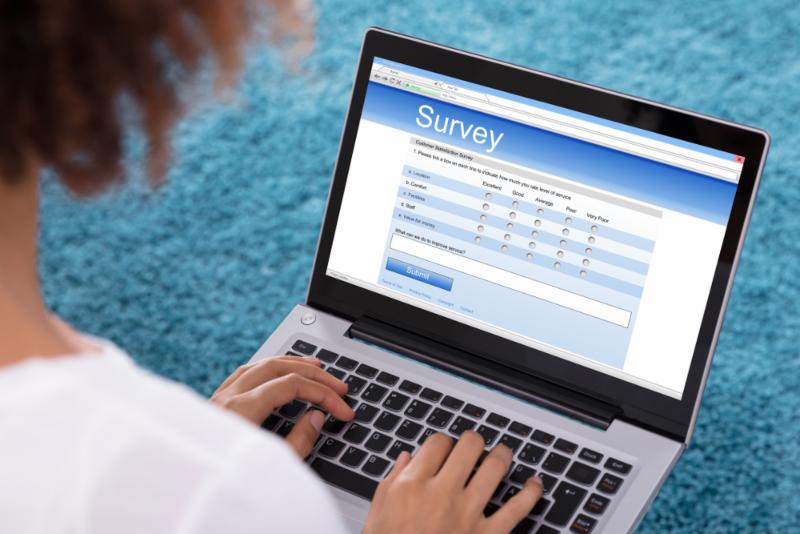 Jo Anne Ralston, Early Learning Coordinator for DESE, will host listening sessions and distribute electronic surveys to collect feedback over the next several months that will inform the framework of the Quality Assurance Report.
Getting Out
We attended the annual 
State of the St. Louis Workforce 
report reveal at St. Louis Community College last week. While the workforce data was particular to the St. Louis region, the findings are generally applicable to economic conditions across both Kansas and Missouri. As expected, employers continue to struggle to find talent and the trends suggest the problem will only worsen. Director of Economic Development for Missouri 
Rob Dixon
 said, "If everyone on unemployment had a job, we would still have a labor shortage." 
Daniel Davis
 from the St. Louis Federal Reserve Bank says we need better alignment using sector strategies, more apprenticeships, improved employer training, coordination among service providers and changes in employee behaviors. Click here to download a copy of the 
report
.
DED chief Rob Dixon says we can tackle our workforce problems at the state level by scaling up, "We must get past the pilot phase and address issues across the board. "
Measuring Up
Aligned is working with the Kansas State Department of Education (KSDE) to measure post-secondary effectiveness in high schools across the state. In looking at who is thriving beyond high school, the big question is why some districts are posting better results than others. Click 
here
 to see individual district data.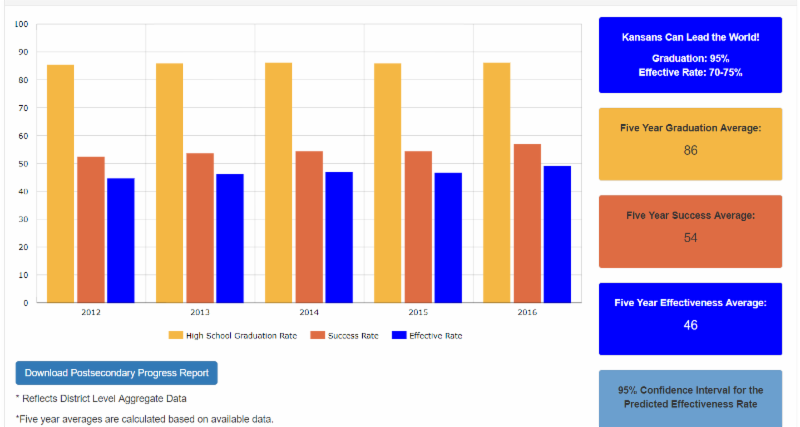 Statewide totals on post-secondary success rates in Kansas
Other Bits
Aligned helped pass legislation in Kansas that funded Communities Aligned in Early Development and Education (CAEDE) to launch a 3-year pilot program to improve child care in Wyandotte County and increase access to high-quality, full-year child care for working families.
We also attended the Administrator's Conference at the Lake of the Ozarks hosted by DESE to learn what's next for school accountability, early childhood education and career education. Click 
here
 to access conference presentations.
We are in the middle of planning our strategies for 2019 but expect to focus on how we can scale good career education programs, expand quality and access for birth-to-five education and increase transparency in our K-12 systems.
We welcome new partners and are eager to engage community leaders. Please let us know if you would like to get more involved.
Best,
Linda Rallo
Vice-President
(314) 330-8442